E-CUBE 5 combines compact and smart solutions with powerful performance.
E-CUBE 5 is a basic ultrasound system for basic research. The new lightweight rendering platform demonstrates high image quality, quick response to any action, extensive customization and increased system stability.
The E-CUBE 5 ultrasonic system combines quality, compactness, high performance and laconic design, making it ideal for use in small clinics or diagnostic rooms. A distinctive feature of the device, despite its simplified design, is the high-quality signal processing through digital solutions and optimized ALPINION development software.
Advantages:
Ideal for a small room
70% quieter operation than others
Lightweight, easy to transport
Low energy consumption
Suitable for intensive daily medical practice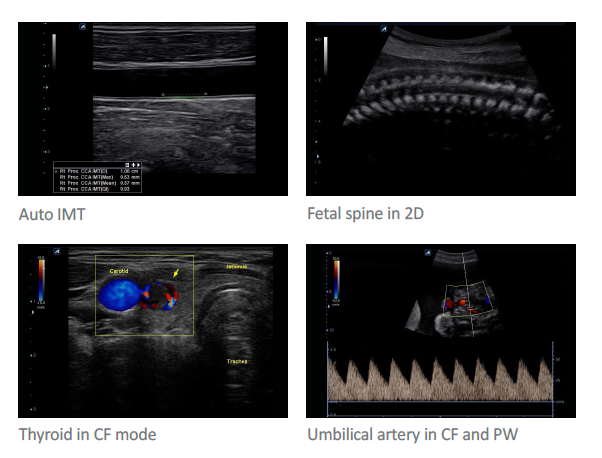 Get a high-quality, expert-class portable device at a favorable price today!
WE OFFER:
2-year warranty
reliable service and maintenance 24/7
warranty and post-warranty support
free delivery throughout Ukraine and training on new equipment
possibility of payment in installments
approbation of equipment in your medical institution
demo room visit
training courses and conferences
For more information and a price offer for this model, fill out the feedback form on the website.